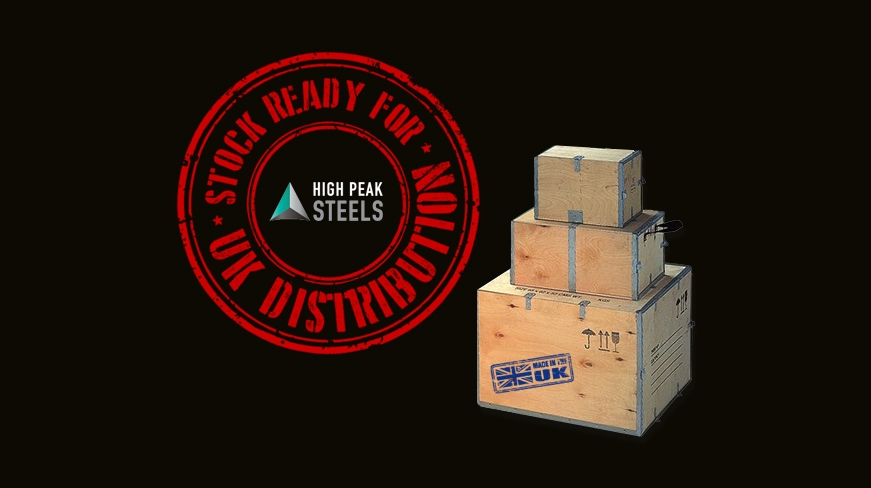 Coronavirus hits worldwide imports to UK
As the world markets react to Coronavirus, UK based engineering manufacturing companies face many production challenges
---
What could your customers be facing?
• Shortage of imported products including steel for finished engineering components
• Staff being put on shorter hours
• Having to cancel forward orders because of material shortage
Where we can meet your customer shortfall?
• Steel supply is already in the UK and available within the High Peak Steels extensive stock range – ready for you
• Fast turnaround with 'Just In Time' supply – additional shift ready to pick and despatch your order
• Extensive sawing capacity with 10 fully automatic bandsaws – so your order is on a fast turnaround
• Over 10,000 tonnes of stock on our UK sites
---
How can UK based machine shops react?
For many this could be an important opportunity to fill the needs of your customers in manufacturing, including JLR, JCB (read more >) as the gap where overseas production issues and delays means they are struggling to manufacture and fulfil orders.
At High Peak Steels we have an extensive range of stock to support the Automotive parts, Yellow Goods and manufacturing industry. Our steel products are in stock and available off the shelf, 'Just In Time', we provide the service you need so you can complete your orders. 
At High Peak Steels we continually find ways to achieve the unexpected and go beyond the customers expectations.
To discuss how High Peak Steels can package your fast track service to all UK equipment manufacturers call 01457 866911 and speak to our sales team today