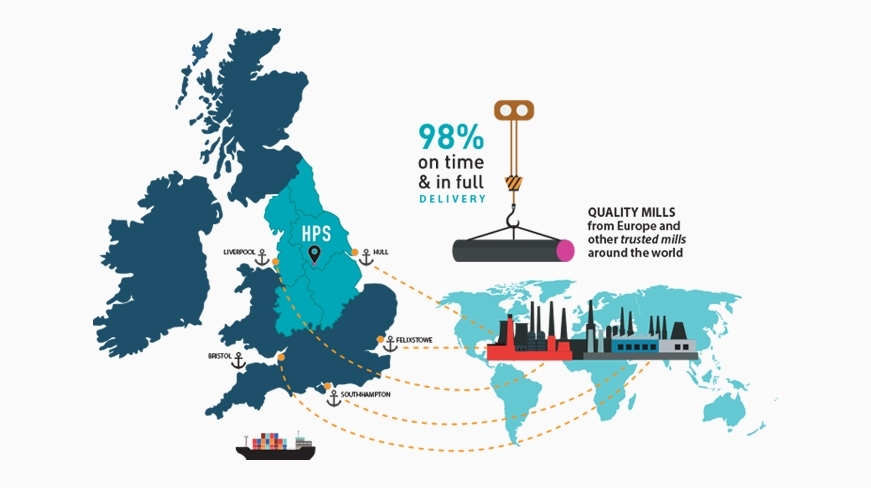 Worrying times at Liberty Steels
With the worrying news of Liberty Steels loss, (read more >) something that is bad news for the whole of our sector we hope there will be a rescue plan put in place. Liberty owns 12 steel plants in the UK including in Rotherham, Motherwell, Stocksbridge, Newport and Hartlepool.
The reasons given were based on Covid and the loss of production in aerospace, according to Liberty Steel boss Sanjeev Gupta.
Whilst unaware of the potential fallout from Covid 19 and Brexit as a cocktail of uncertainty, High Peak Steels back in the summer of 2020 determined we would broaden our approach to steel supply in order to hopefully be able to trade through this time, maintain stock levels and keep our customers supplied.
Mark Thornley, High Peak Steels Managing Director commented,
"It's fair to say nobody could predict what the past 12 months would bring. I can say, however, for High Peak Steels customers it's very much business as normal, we're seeing a high demand for our bright and black steel grades and have continued with other growth plans."
He further commented,
"We wish Liberty steels, Sanjeep Gupta and their employees the best of outcomes at this challenging time."
By Contrast High Peak Steels continued their expansion, investing in equipment, helped by the Super Deduction Rishi Sunak announced in the budget. They have further expanded their sales force in response to demand from customers.
Meeting Customers needs – In response to many peoples working lives being affected High Peak Steels will shortly be launching a new e-commerce website, enabling buyers to buy stock at any time, to suit the disruption to their work. You can visit this later this month.